News & Updates
New Show DADS
Seth's new Show is coming to FOX Fall of 2013. It will Star Seth Green just to hame one
of the many great Actors in the show.
Looking for it on FOX.
Posted By: Kel Auguest 4, 2013

American Dad is Moving!! :(
Yes, It's true FOx didn't renew the show American Dad for the 2014 Fall season. So TBS
will pick it up for 15 Episode. So, Don't worry Fox will still air it in 2013 FAll line up on Sundays.
Just a note The Clevaland Show was no renewed this year, however the Browns will come to Family Guy.
Posted By: Kel Auguest 4, 2013

Order Seth's Album
You can Order the new album by Seth called "Music Is Better than Words"
on Amazon.com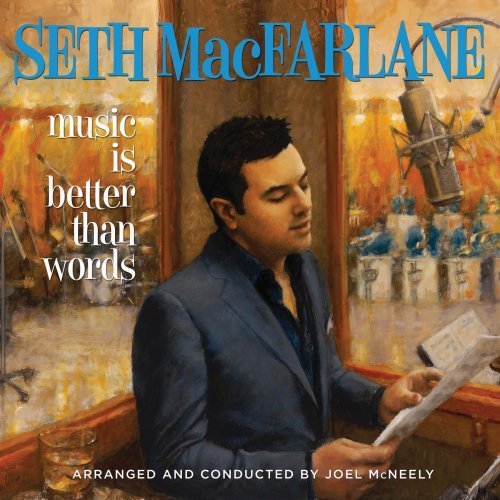 Track Listing
1. It's Anybody's Spring
2. Music Is Better Than Words
3. Anytime, Anywhere
4. The Night They Invented Champagne
5. Two Sleepy People ft. Norah Jones
6. You're The Cream In My Coffee
7. Something Good
8. Nine O'Clock
9. Love Won't Let You Get Away ft. Sara Bareillis
10. It's Easy To Remember
11. The Sadder But Wiser Girl
12. Laura
13. You And I
14. She's Wonderful Too
Posted: Kel, on August 4, 2013

Help Perry's Place/Heavenly Pets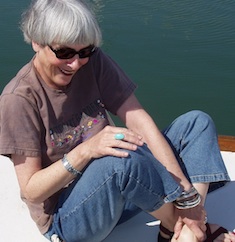 Please help us raise money for Seth's mother love of animals with you and the help of this site
we can help animals everywhere. View link below for more
info
"Your $10 gift to Perry's Place = $110! Please re-post and give any amount you can!"
"An Anonymous Donor will give $1 for every person who
joins and will give $10 for every $1 given (up to $500,000)
http://wishes.causes.com/wishes/335940
Posted by; Kel August 20th, 2011
Forum Has A New Look & Feel
Check out the new forum. Welcome everyone. All we ask if you read the rules before posting.
www.sethmacfarlane.net/forum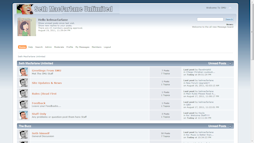 Posted by: Kel August 19th 2011

Welcome 2011 By Winning Family Guy Stuff.

Hello Fans of Seth Macfarlane Unlimited.
We at SMU are throwing a contest for the start of
the year. You can win one of three things. Listed below.

Screen life Family Guy Blast DVD Game
Family Guy presents Stewie Kills Lois and Lois Kills Stewie One DVD with both Episides.
Family Guy - The Freakin' Sweet Collection
With 5 Episode pick by Seth Macfarlane.

All you have to do is E-mail me your name and Address. And One
Of the Three Picks up top.
Please No P.O Box This might be sent by UPS. ONLY US
Fans This time.
Posted By: Kel, On, January 2, 2011

Message Bored Is Down
The Message bored is still down. So I'm working on a new better forum that
Should be up in a week. Sorry for the Deply work on it as fast as I can.

Thanks For Understand.

Posted: Kel, on January, 1, 2011
Back Webmaster Note & "It's A Trap"
Hey There Seth MacFalne fans, Do to some issues I'm back. I hope you enjoyed
The Road to the North Pole Family Guy episode with Guest Ron MacFarlane. The Holidays
are here and in time to pick up your copy of the new Family Guy Star Wars "It's a Trap"
In Stores or Itune December 21th..
Posted By: Kel, December 19,2010
Image Gallery NEW
I've been working on the new Gallery for a while now still adding pictures.
You can check it out [Here]
Posted By: Kel, December 17, 2010

We are on FaceBook
Hey There Seth MacFalne fans, We are on Facebook Feel Free to
Check Us out by clicking the link [Here] And don't forget to
check out our Twitter page as well. [Here]
Posted By: Kel, December 15, 2010

Seth's Big Band Album
Seth has stated that he would be recording
on a Studio album of all classic big band songs
from Dean Martin. I personal hope he records
the song called "An't That a kick in the head"
Posted By: Kel August 23, 2010
Seth Is Back on Twitter
Seth is now back on twiiter once more. Follow him at twitter.com/SethMacFaralne
"Nels Oleson was a giant pussy." Via Twitter
Posted By: Kel August 21, 2010